Telok Blangah Drive
In the Telok Blangah district, Shell primarily works with residents from two HDB blocks with flats rented by low-income families, elders or individuals.
Shell's relationship with South West Community Development Council (SWCDC) has grown over 11 years. Our recent efforts include hosting about four family- and elder-oriented events a year.
These events are much-anticipated days out for both the residents and our volunteers. Many of the families in the rental blocks depend on the assistance they receive from SWCDC, and Shell's interactive activities let residents spend time with neighbours and friends, or gain new skills. Our volunteers also benefit from bonding with their colleagues and the residents in exciting, sometimes physically demanding, activities.
A popular event with the residents is the annual Care and Share party that brings families together in a district party. Last year, Shell joined forces with social enterprise Dignity Kitchen to teach volunteers and residents affordable, fast and yet healthy ways to cook.
Other programmes with SWCDC include annual educational outing to different sites across Singapore, and the Home Improvement Programme, in which our volunteers renovate or refurbish low-income flats – including providing clean up, new furniture, or a fresh coat of paint, to breathe a new lease of life to the residents' living environment. Nippon Paint, another company of good, contributed paint and painting equipment for this programme.
Nature Nurtures
One of Shell Singapore's longest-standing volunteer initiatives is Nature Nurtures. Nine times a year over the past fourteen years, Shell volunteers and NParks have teamed up to take students from the NorthLight School to Sungei Buloh Wetland Reserve and help them understand the natural world.
The NorthLight School aims to provide an engaging education for the youth and prepare them for lifelong learning and employability. Nature Nurtures provides an opportunity for the children to challenge themselves with new social and environmental skills. Each month takes both students and volunteers on a new kind of activity, from beach clean ups to mangrove de-weeding and animal watching.
Shell works with NorthLight in second annual arts-related activity where they work with Shell volunteers to create themed artworks which are internally auctioned, and the proceeds and artworks are donated to AWWA Community Home for Senior Citizens.
ShellSGGives
ShellSGGives was launched in 2021 as part of Shell Singapore's 130th anniversary event. Volunteers completed sustainability challenges, such as upcycling and beach clean-ups, to earn credits and help the less privileged households in the community.
We worked with community partners, such as Fei Yue Community Services, Lakeside Family Services (LFS), and South West CDC to identify the families who need the support. Volunteers then proceeded to connect with the households and purchased necessities for the families.
(From left to right) Low Yen Ling, mayor of South West district, Minister Lim Hng Kiang, adviser to Telok Blangah district and Goh Swee Chen, chairperson of Shell Companies in Singapore adding the finishing touches to the SG50 progress mural.
"The murals highlight the hard work and contributions of our people and how our nation has grown over the decades. Shell has been in Singapore since 1891 and its contributions to our nation's development go beyond business. Like the vibrant murals here, Shell's presence in Singapore has added life and colour to our city with its support of the arts, education and community initiatives."

South West District Mayor Low Yen Ling.
180 Shell staff showed off their artistic talents painting the 50 murals.
(From left to right) Low, Minister Lim and Goh showing their support in a children's doodling activity.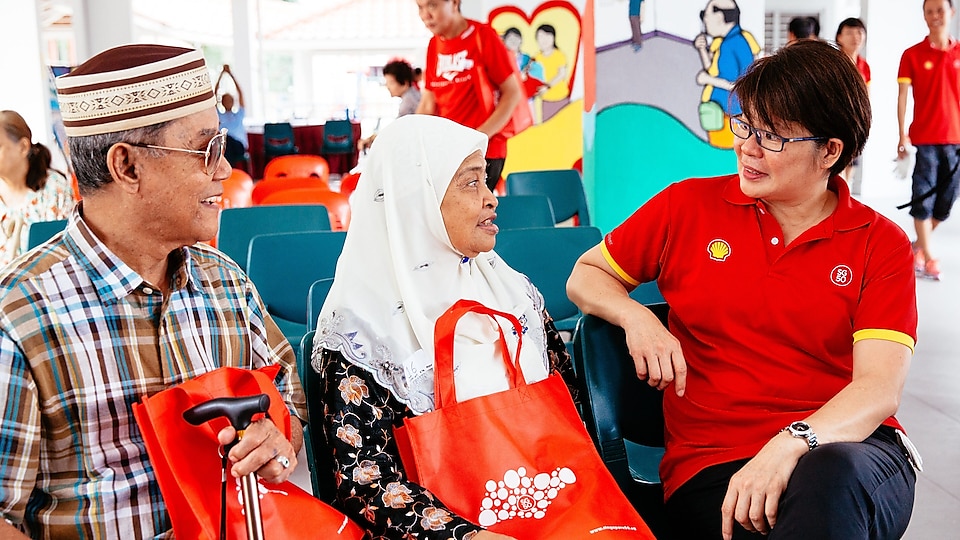 Goh interacting with resident beneficiaries who each received a SG50 gift pack.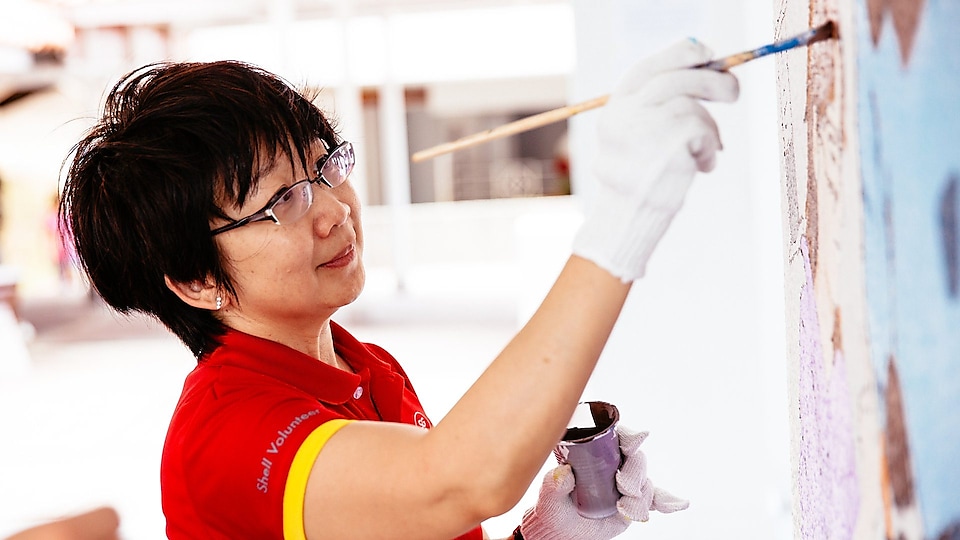 Shell volunteer Christine Low hard at work – and play – in painting one of the murals.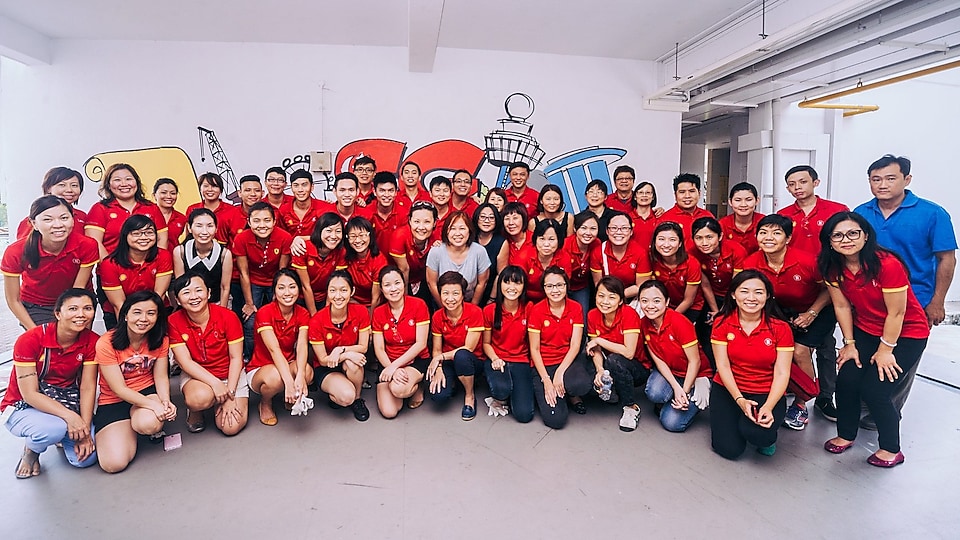 Let's Paint! also brings Shell staff together through a worthy cause.