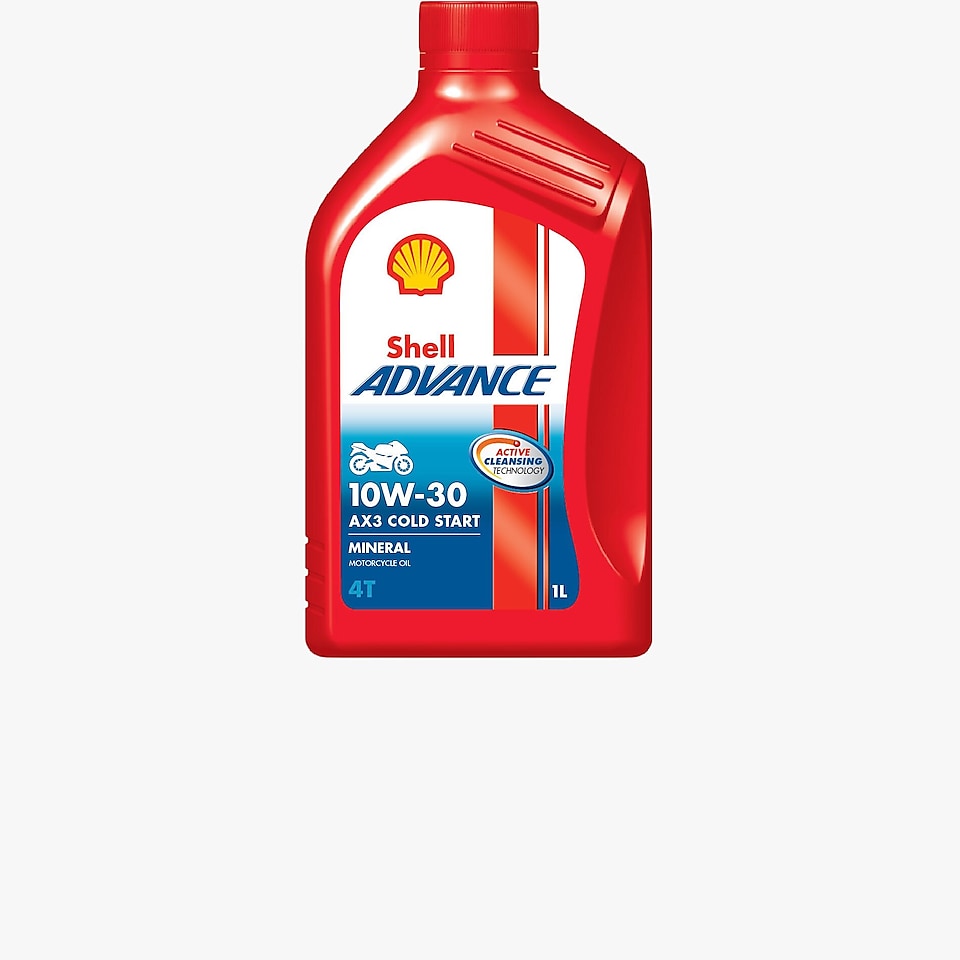 Designed for 4–Stroke mopeds, underbones and small engine motorcycles operating in cold climates.
The special formulation of Shell Advance 4T AX3 Cold Start helps your bike to start reliably in cold temperatures. It is specially designed for underbones and mopeds that have small, hard-working engines, requiring reliable oil performance for continuous protection. Shell Advance 4T AX3 Cold Start offers high oil-performance reliability to help protect and clean your engine between oil changes.
Shell Advance AX3 Cold start formulated with Shell Active Cleansing Technology which helps prevent dirt particles sticking together to form deposit
Ensures reliable cold starts
Protects & prolongs engine life respond to your slightest touch.
Available viscosity grade: SAE J 300 10W-30 and 5W-30. All formulation meets: API SG, JASO MA. 
Featured content
Take better care of your vehicle by learning how to become more fuel efficient and safer on the road.