Shell Café Singapore
At Shell Café, you can enjoy a good cup of barista-crafted coffee and freshly prepared food to go. Making every stop to Shell worth stopping for.
What's Instore
Freshly Prepared Food To Go
Be greeted with a variety of specially curated food options at Shell Café that are prepared for on-the-go consumption.
On-the-go Convenience
At Shell Café, we are committed to enriching your journey with coffee crafted with care and freshly prepared food-to-go at your convenience.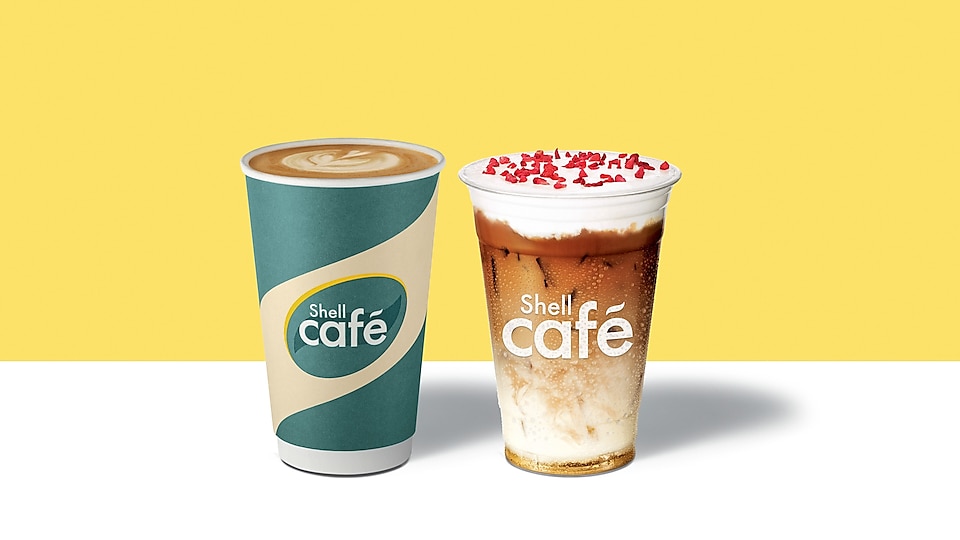 Hot & Cold Beverages
Enjoy the best of both worlds at Shell Café with a wide range of hot and cold beverages – freshly brewed and served by our barista trained staff or cutting-edge self-serve machines.
Our Unique Coffee Blend
A blend of Brazilian arabica coffee from the Cerrado region, highlighted with fine Indonesian robusta brings you a round smooth cup of flavours reminding you of dark chocolate and roasted hazelnuts.
Find out more about Shell Café