1920s to 1950s
This was the era before shopping malls and hotels lined Orchard Road, and when our first retail station was sited. The inaugural Shell Traffic Games was launched too.
1922: First Shell retail pump opened in Singapore on Orchard Road. Today Shell has close to 60 retail stations across the country.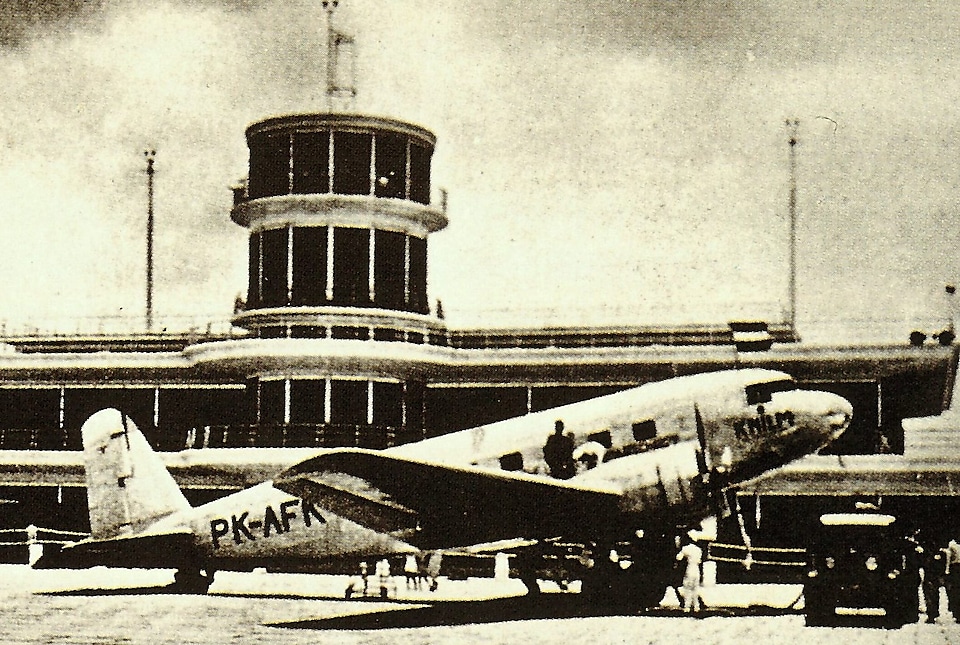 1937: Refuelling operations in Singapore officially began at the old Kallang Airport. We have supplied fuel to Singapore Changi International Airport for over 30 years.
1958: Inaugural Shell Traffic Games in Singapore held at makeshift road safety park at Kallang. Then Prime Minister Lee Kuan Yew presented prizes.
The 1960s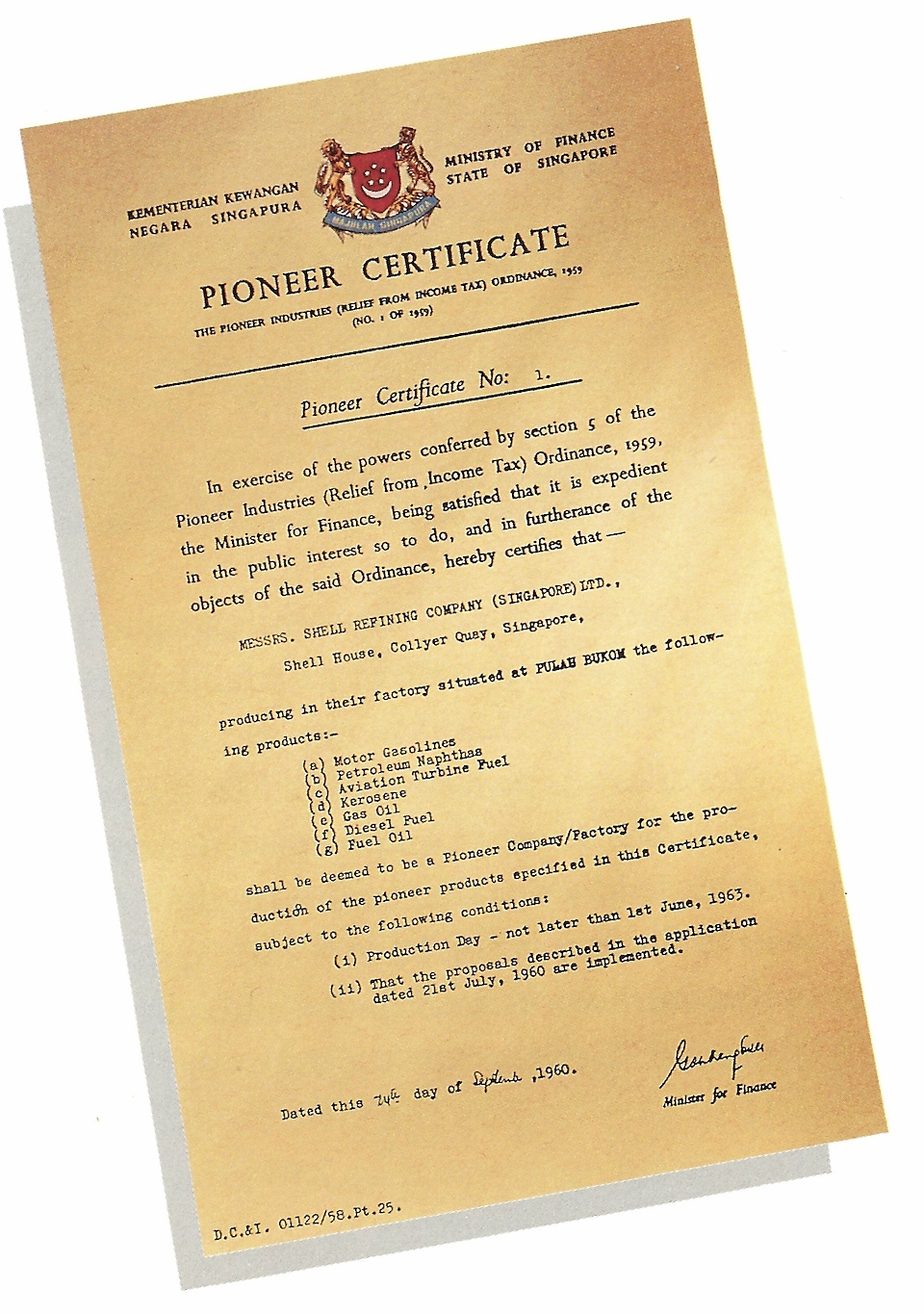 In the 1960s, the Singapore government awarded the pioneer certificate to investors who set up pioneer industries. Shell was the first to receive one.
1960: Shell awarded "Pioneer Certificate No. 1" by Singapore government to set up Singapore's first oil refinery. For the first time in history, oil was transported in bulk ships from Europe to Asia and directly discharged into the tanks on Pulau Bukom. This removed the need for manual labour to carry oil crates from ship to shore, cutting discharge time by a third. Oil transportation to Asia became so efficient that Shell could reduce the price of kerosene by nearly half, beating our competitors.
Singapore's first oil refinery, built by Shell, received the "Pioneer Certificate No. 1". It was completed in a record time of 13 months. The late Dr Goh Keng Swee, then Finance Minister, declared open the refinery.
1963: Shell Woodlands North Lubeoil Blending Plant officially opened. Today, it can supply 240 million litres of lubricants and grease to 33 countries.
From 2000 till today
During this time, the first successful blend of Shell V-Power was done at the Pulau Bukom refinery in Singapore. The city was one of the first markets in the world to market a differentiated fuel like Shell V-Power.
2000: Shell launched Shell VPower in Singapore, the first premium performance fuel in the market. In September 2015 we introduced Shell VPower Nitro+, formulated to act instantly to reduce friction in critical engine areas and deliver more power to the wheels.
2009: World-scale Mono-ethylene Glycol (MEG) plant, one of the largest MEG plants in the world, officially opened on Jurong Island. Shell's investments in Jurong Island have helped to attract millions of dollars of foreign investments from specialty chemicals players, supporting the country's move into this growing niche sector and creating jobs.
2010: Shell Eastern Petrochemicals Complex completed, making Bukom an integrated oil and petrochemicals site, with manufacturing facilities for fuels, lubricant base oils and specialty chemicals.
2014: Shell Aviation became sole provider of fuel storage management and refuelling operations at Seletar Airport.
2015: Upgraded the Ethylene Cracker Complex, bolstering the company's largest refining-chemicals integrated site. Shell produces some of the key ingredients that go into making everyday products like detergents, shampoo and body wash.